This Month features:
Viswa Manava Samaikyata provided cash award of Rs. 10,000 each to students scoring above 550 marks in the 10th Grade exams and Rs 5000 each to students scoring between 500 and 550 marks and Rs 2000 each to students scoring between 450 and 500 marks on June 9th 2009. The 10th grade students were blessed by Swamiji before their exams and were presented with exam supplies. Paper Clippings of the event :
Swamiji met with Mr. Y. Rajasekhar Reddy, Chief Minister of Andhra Pradesh on Saturday, June 13 2009 and conveyed His Divine blessings to him, before Swamiji's visit to the USA. Swamiji also presented a cheque for Rs. 5 lakh to the Chief Ministers fund for health plans.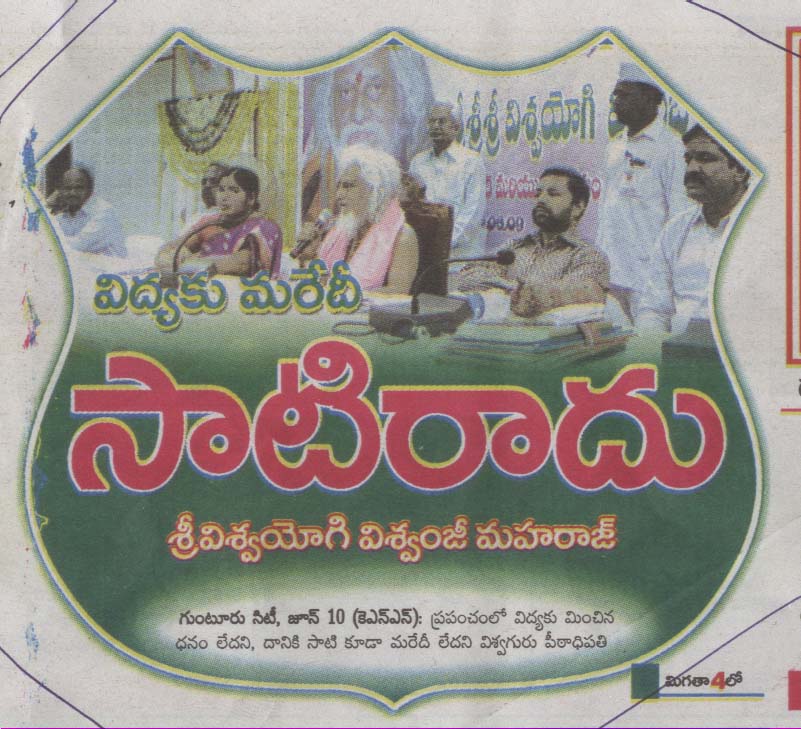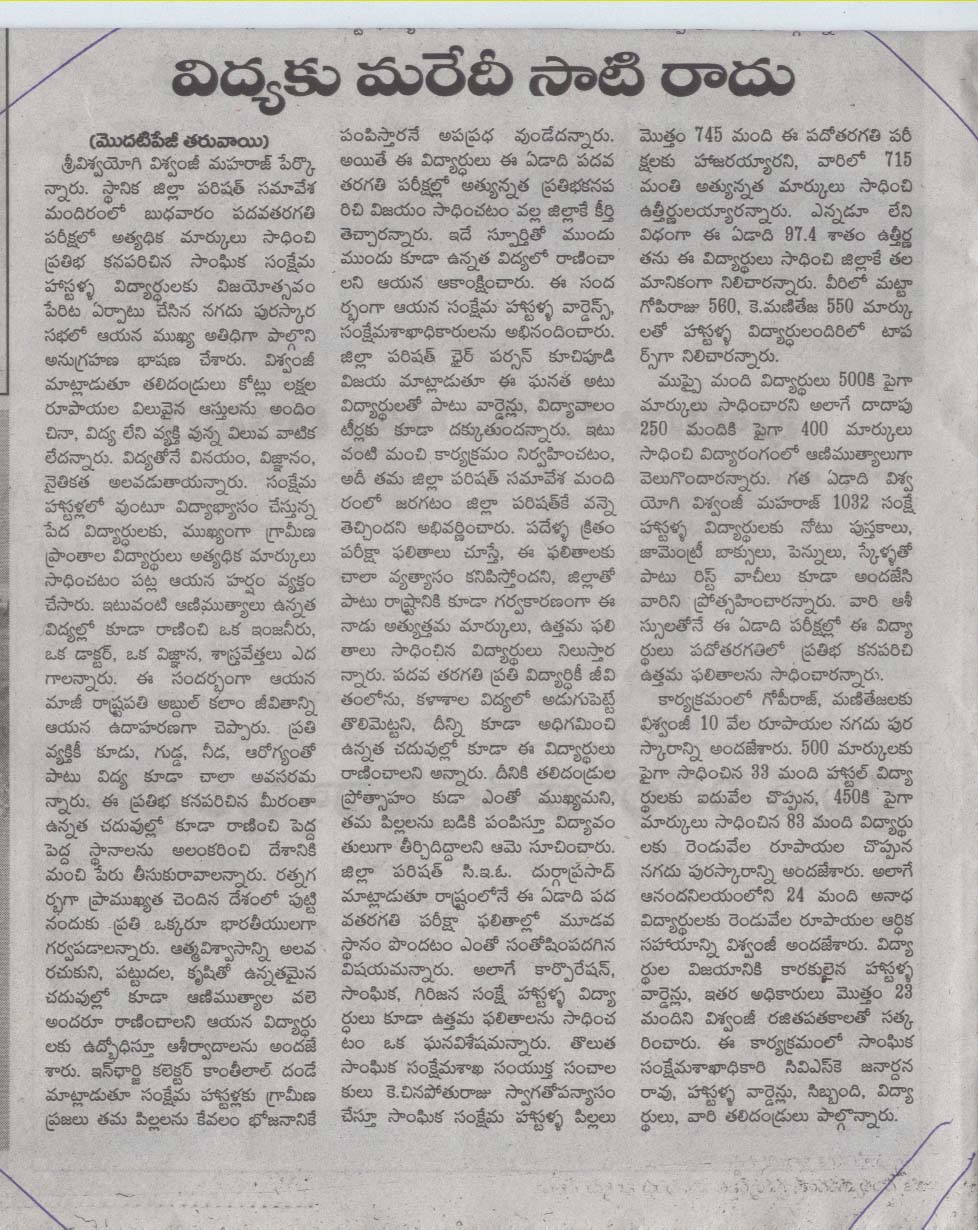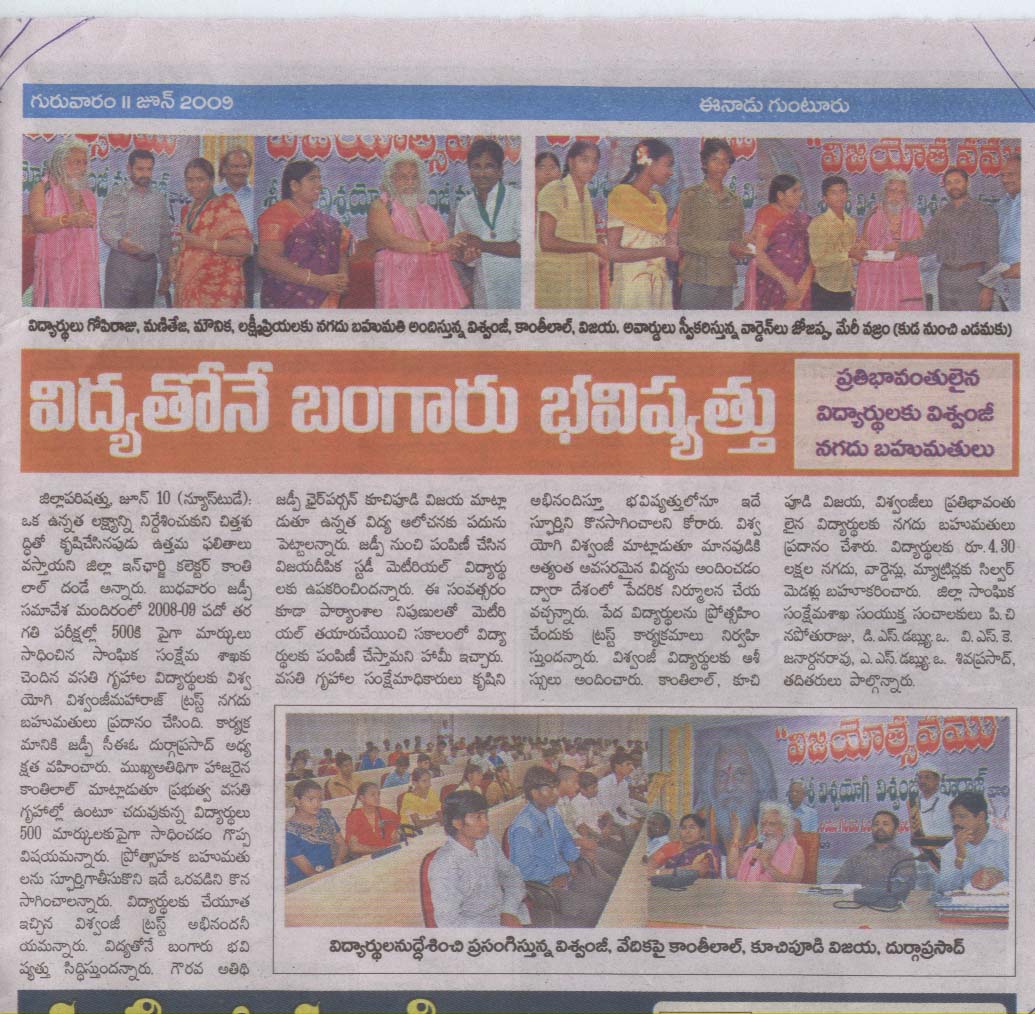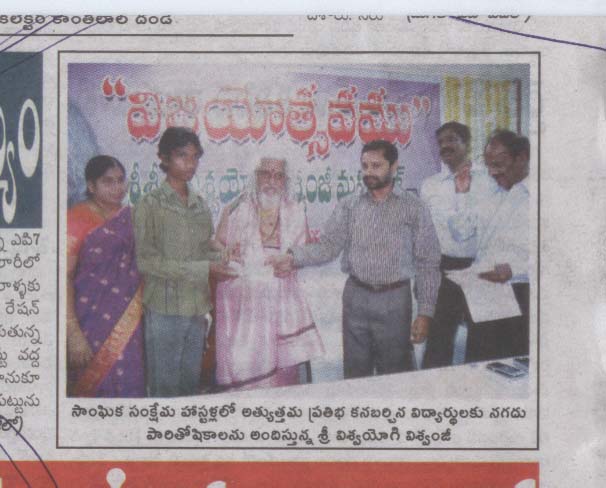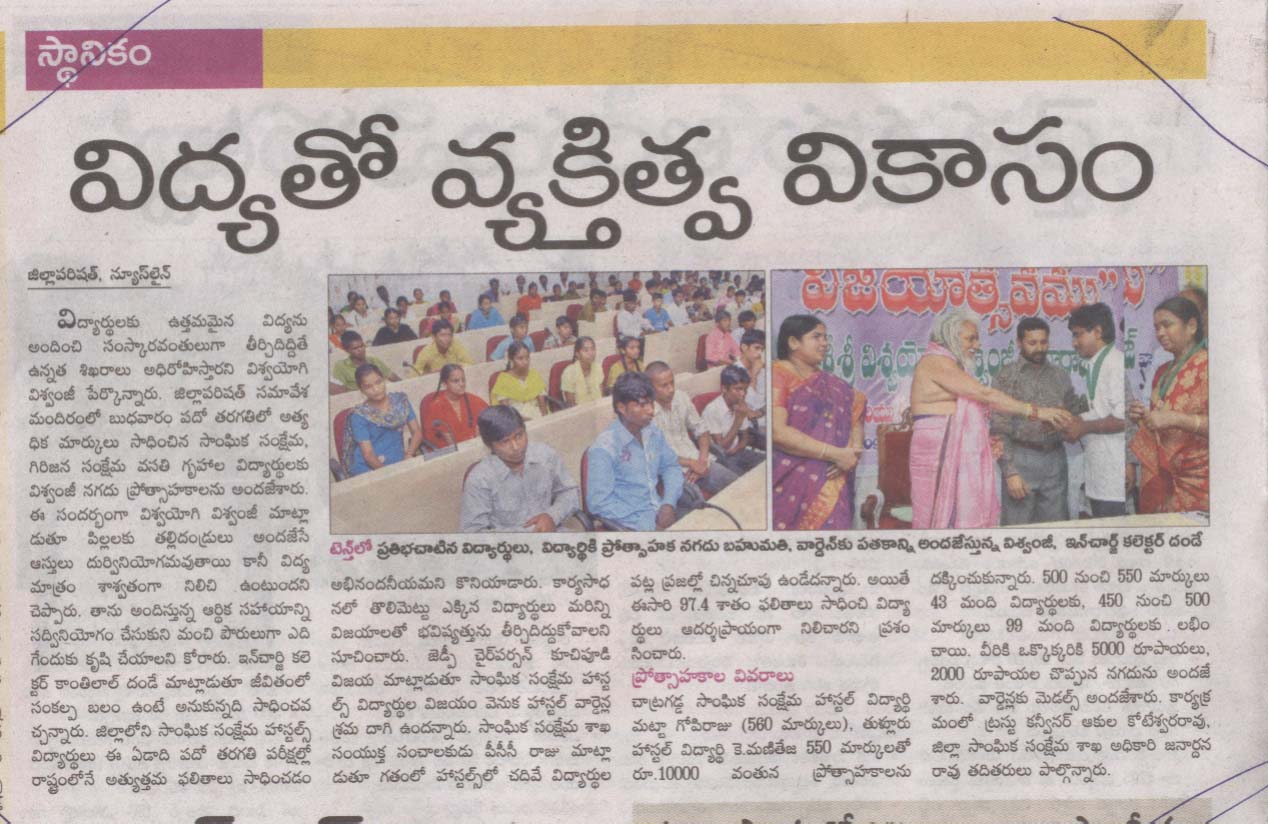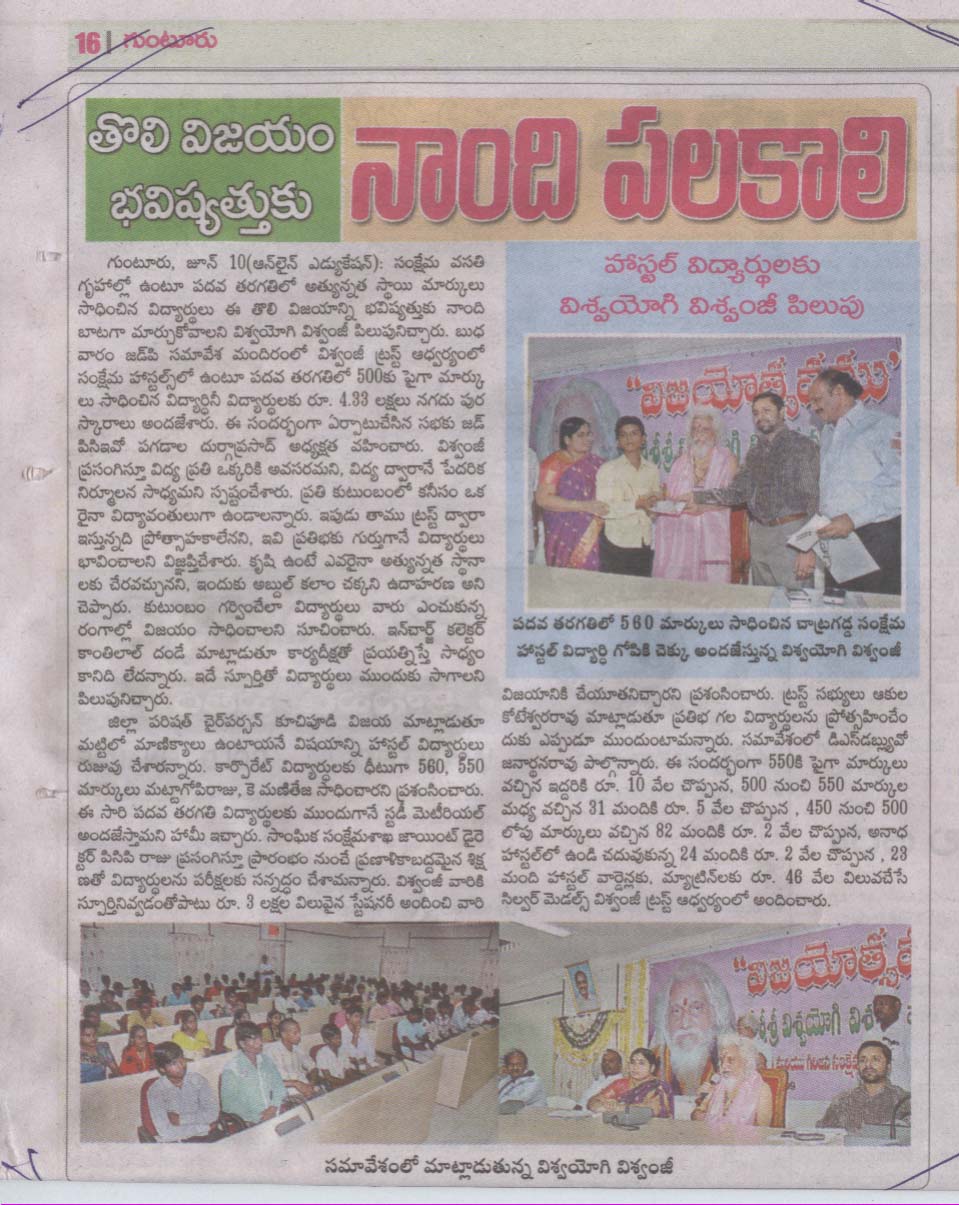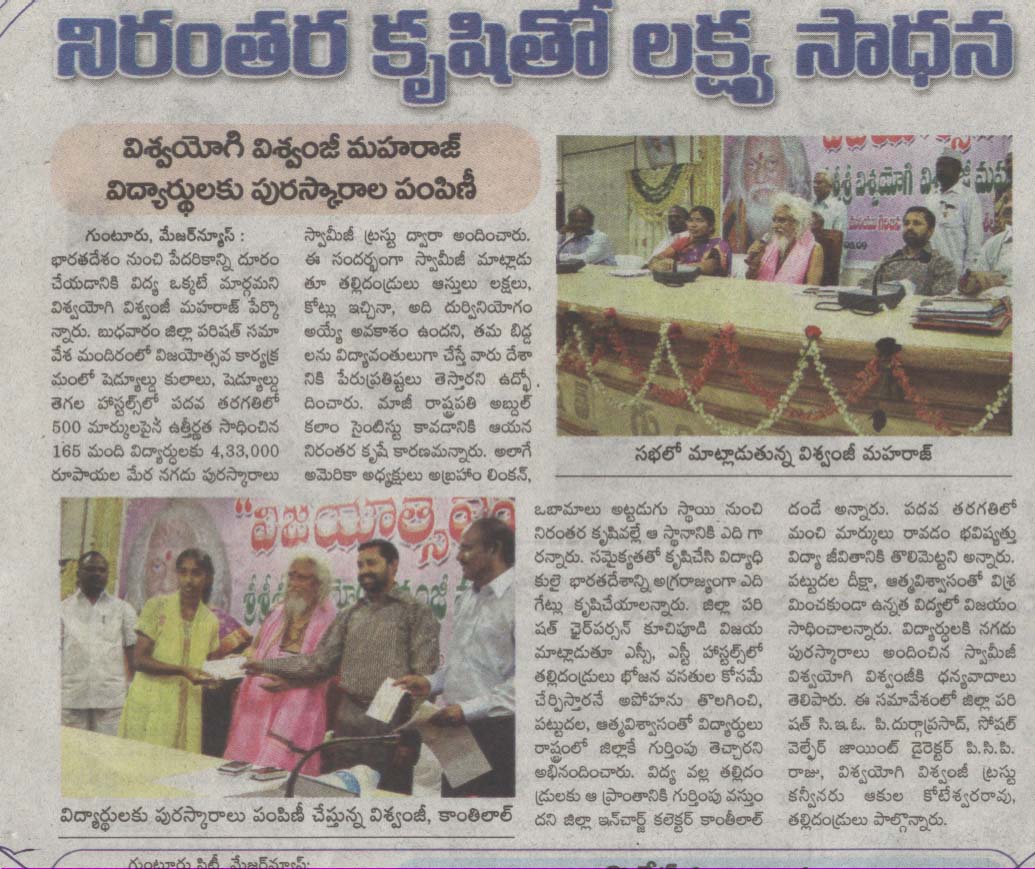 ---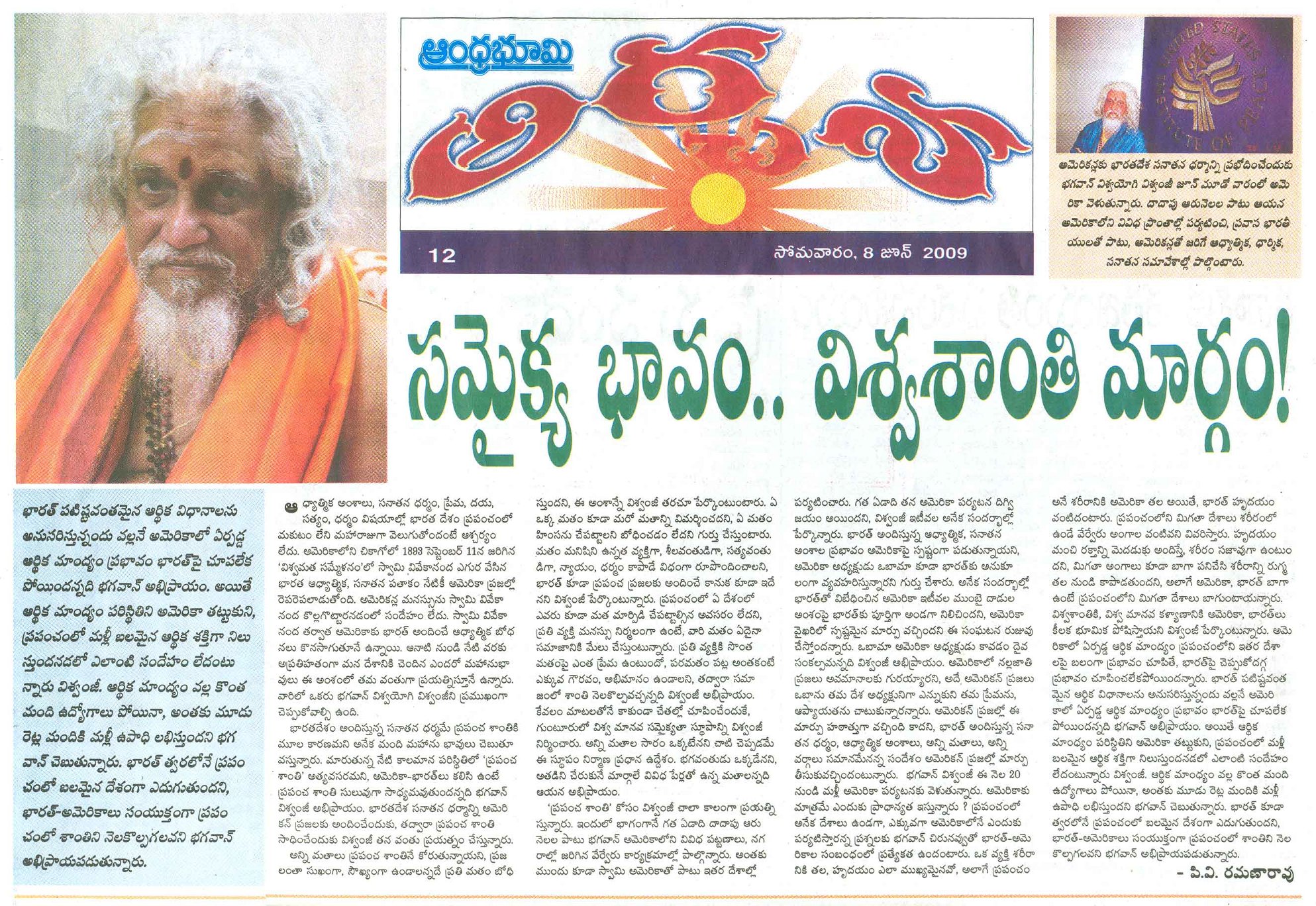 ---