Back

VISWAYOGI INSTITUTE OF MEDICAL SCIENCES - Mother & Child Hospital


VIMS - Mother & Child hospital was inaugurated and dedicated to the society by Hon. former President of India, Dr. APJ Abdul Kalam on April 3rd 2008, at Viswanagar, with divine blessings of His Holiness Bhagwan Sri Sri Sri Viswayogi Viswamjee Maharaj.

Click Here to view the invitation to the function. .
Following are audio clips(recorded from the conference call to Viswanagar) and unedited Video clips as captured by webcam.
Please note that these video clips do not have audio. These have been posted for the benefit of those who could not view the webcast or listen to the conference call.
Audio of Swamiji's Speech
Audio of Dr. Kalams Speech
Audio of Dr. Nori's Speech
Audio of Mr. Jana Reddy, Home Minister's Speech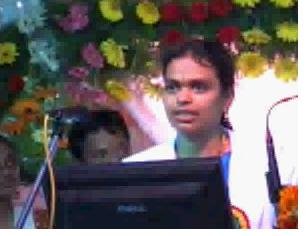 Audio of Introduction, Mrs. Shobha Raju's prayer, Speech by Dr. Madhuri & Dr. Surya Prakash.
Click on above controls to play/pause or stop the audio 
TOP
VIDEO CLIPPINGS of VIMS- Mother & Child Hospital Inauguration function
(Click on the play button below ...)
Video clip 1
Video clip 2
Video clip 3
Video clip 4
Video clip 5
Video clip 6
Video clip 7
Video clip 8
Video clip 9
Video clip 10
Video clip 11
Video clip 12
Video clip 13
TOP