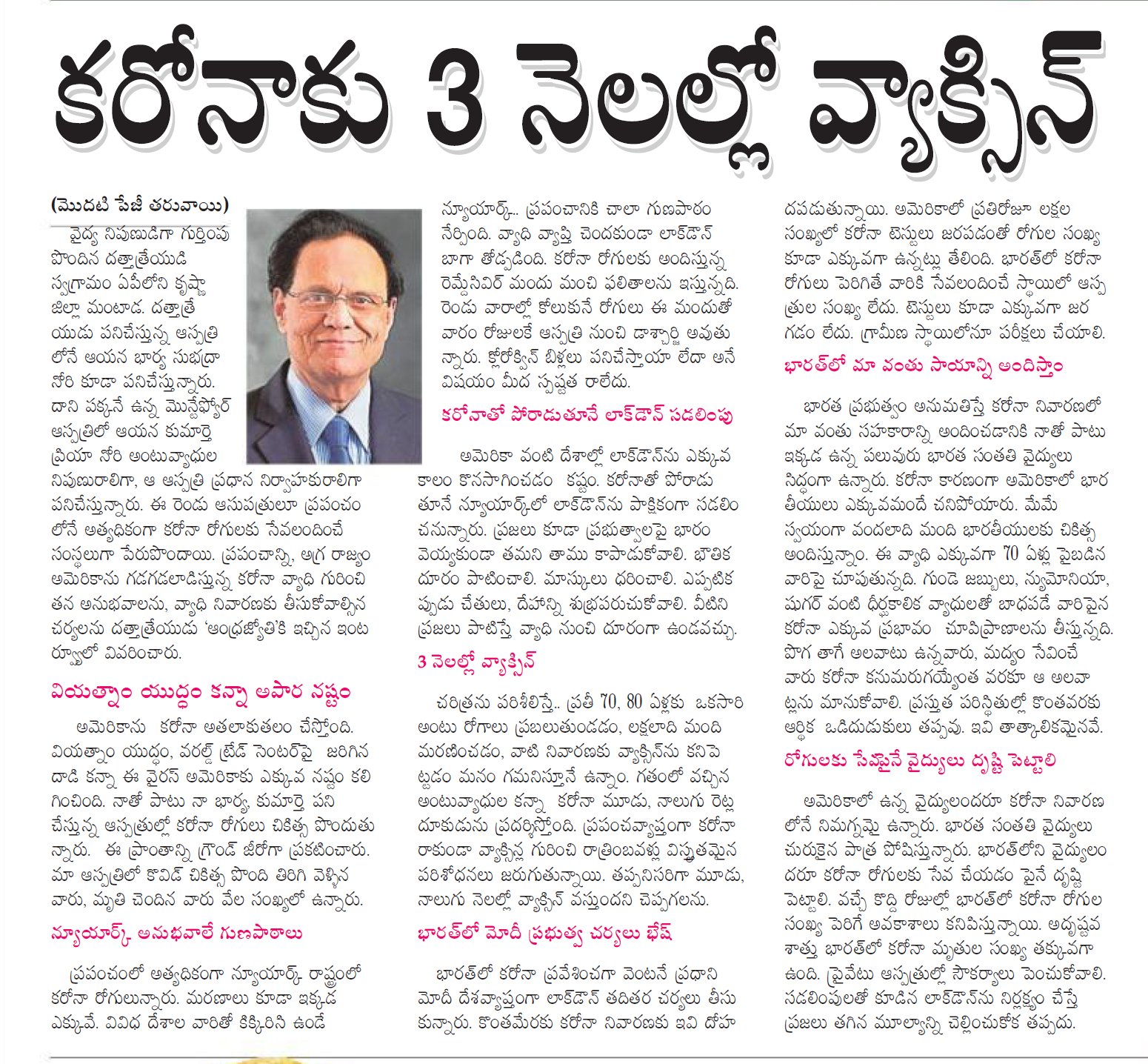 ---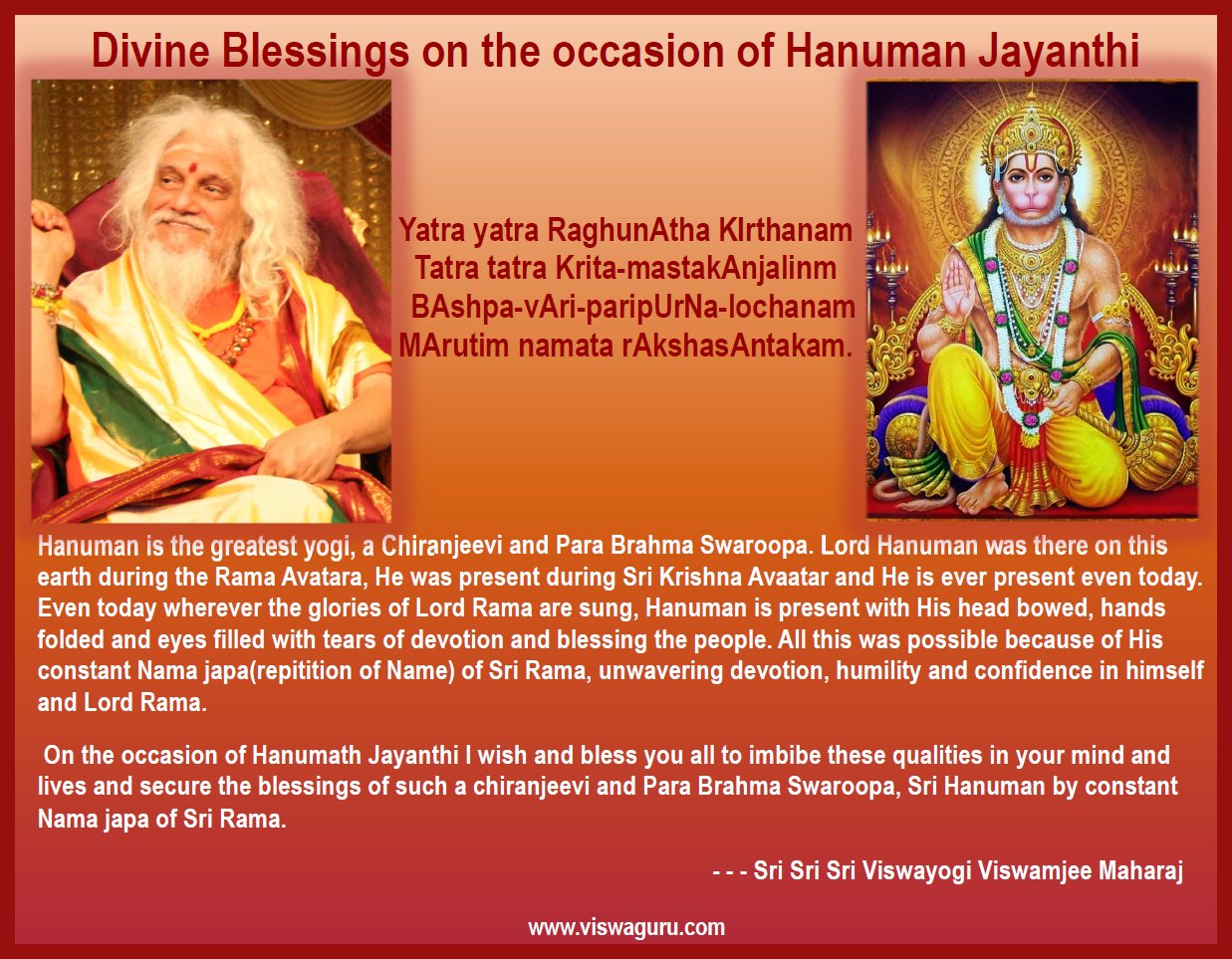 ---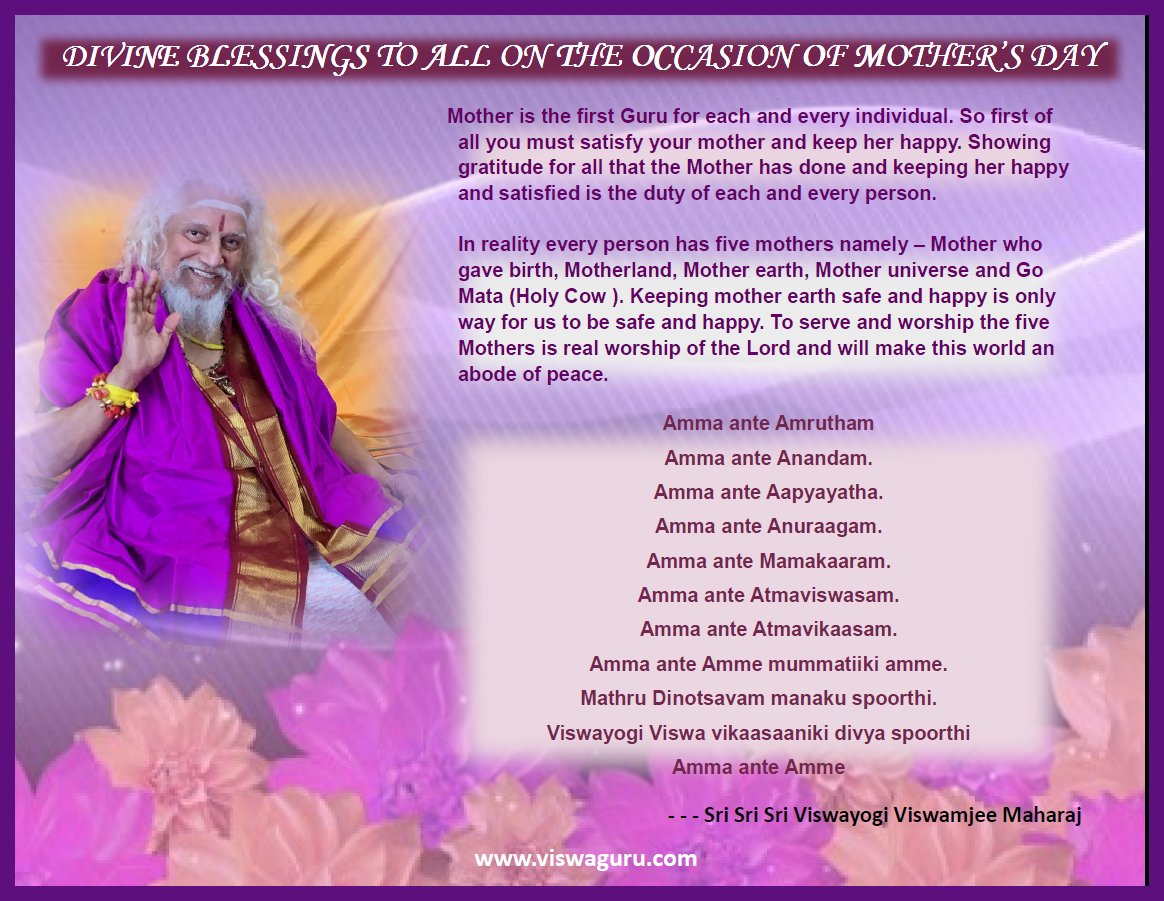 ---
World Prayer to protect the world from Corona Virus*
*Govinda Rakshamam Caronataha*
*World Prayer on May 9, 2020* at 7:30 PM IST

His Holiness Bhagwan Sri Sri Sri Viswayogi Viswamjee Maharaj 's Divine Blessings & Message
Padmasri Dr. Shobha Raju* garu is coordinating a prayer to protect the world from Corona Virus and organizing a World Prayer.
Let's all tune our hearts to this soulful prayer and sing the same heartily in our daily prayers. The Cosmic Being has to melt for a hearty musical prayer. A group prayer is much more powerful than individual one. On May 9, 2020, Let's all sing this song together from our respective places at a time, praying God to protect us from this pandemic.
We are inspired by our beloved Prime Minister, Sri Narendra Modi ji.
Date:
*May 9, 2020 (Saturday)*
*@10AM EST/7:30 PM IST*
*What do you need to do?*
Please listen to this prayer
https://youtu.be/Z2h4B1-x-8k
and practice it so that you could participate in World Prayer on May 9th. Please feel free to forward to all music lovers and encourage them to participate in this World Prayer.
---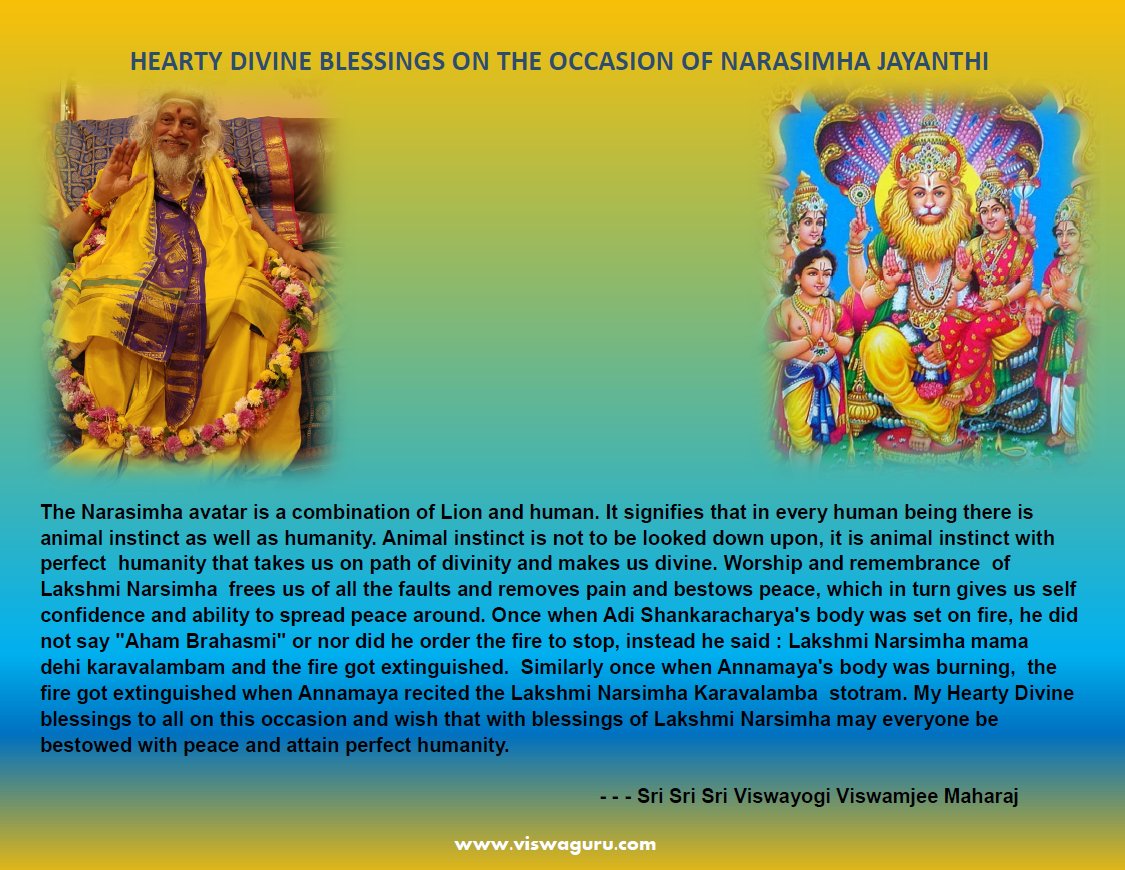 ---
---