---






Swamiji Conveys His Divine Blessings to all on the occasion of Indian Independence Day, August 15th 2017

Swamiji has conveyed His divine blessings to all on the occasion of Indian Independence day. Under the guidance and leadership of able leaders President Sri. Ramnath Kovind, Vice President Sri. Venkaiah Naidu, and Prime Minister Sri. Narendra Modi, India should gain the five strengths namely physical strength, mental strength, social strength, financial strength and spiritual strength and become a strong and peaceful country, and be instrumental in bringing about peace to the world.

Swamiji has conveyed his Divine Blessings to the Prime Minister Sri. Narendra Modi, President Sri Ramnath Kovind, Vice President Sri. Venkaiah Naidu, Chief Minister of Andhra Pradesh Sri. Chandra Babu Naidu and Chief Minister of Telengana Sri. K. Chandrasekhar Rao, Chief Minister of all the states of India, Chief Vigilance Commisioner Sri. K. V. Chowdary, the Chief Justice of India Sri Jagdish Singh Khehar and each and every official of the Judicial system, each and every member of every ministry of the Government of India, and each and every citizen of the country and urged them to gain the five strengths and contribute to make the country and world an abode of peace.
---



Swamiji Conveys His Divine Blessings on the ocassion of Krishnasthami, August 14th 2017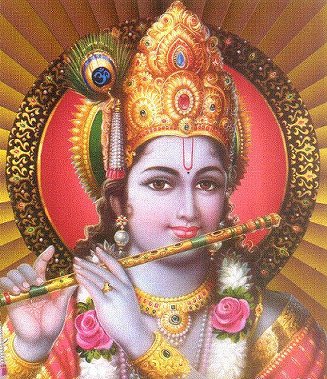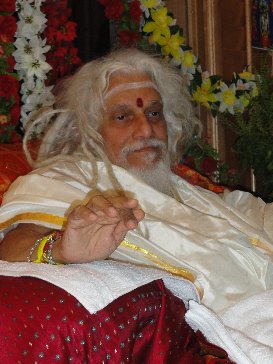 Sri Krishna is a complete manifestation of infinite divine love endowed with Shodasha Kalas (16 facets). Sri Krishna's form is beautiful. The beauty is not only of the body, but of the heart. All positive aspects of human life with divinity is His form, and He incarnated to establish Righteousness and Good conduct, as He has Himself said in the Bhagwad Gita :
Yada yada hi dharmasya
Glanir bhavati bharata
Abhyutthanam adharmasya
Tadatmanam srjamy aham (Chapter IV-7)

Sri Krishna's life teaches us how to lead our life in the world. He used love, tact, humor and diplomacy to get rid of evil in the world. The state of today's world is much worse than in Dwapara yuga, and Sri Krishna's skills and diplomacy are in great need today. Though His acts are not comprehended by all, they are divine mysteries and He followed the right path, was an able administrator, politician, a great husband, king, social worker and above all a great human being. He was so tolerant that He let his disciple place his feet on His own head and move forward. He protected those who had faith in Him like an eyelid protects the eye.

Lord Krishna is an embodiment of kindness and compassion. Right in the battlefield He preached the Bhagwad Gita to Arjuna. In reality it is for the benefit of the whole humankind, for all ages to come that he made Arjuna as a medium to impart the highest truths in the world. Hence is is truly the Jagad Guru or Viswa Guru. Krishna avataara provides the spiritual aspirant with necessary teachings to attain one-ness with Lord. Sri Krishna is the charioteer who leads the chariot of our human life towards divine bliss and teaches us to find contentment and happiness in whatever we do.
To worship Lord Krishna is to become Sri Krishna and lead our life according to His teachings. My divine Blessings to you all on the occasion of Sri Krishnasthami.
Sri Sri Sri Viswayogi Viswamjee Maharaj